Don't Roll the Dice
Create Content with Purpose & Precision
Address your customers' business challenges, spell out how you can help solve them and reel in new business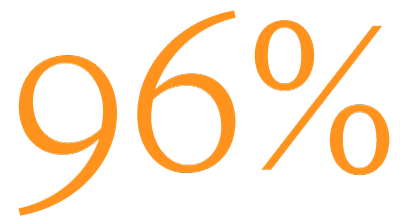 of CMOs say content marketing is critical to reach their goals.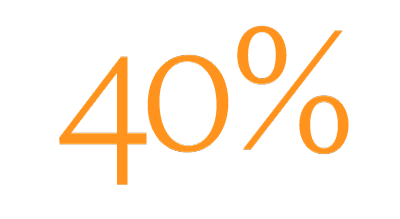 Feel their organizations produce compelling content.
Finding resources is a challenge.
Your marketing department already is stretched thin. With everything else on their plate, there's no time for your team to crank out blog posts, white papers, case studies, infographics and, oh, yeah, a complete website overhaul.
And who knows what you'll get when you outsource.
While you'd love to outsource content…
It takes too much time to educate a new agency on who you are, what you do and how you message.
Low-cost, high-volume content factories produce … well … low-cost, low-value content.
Thought leaders are expensive…And you probably wish you'd written that white paper yourself instead of dishing out thousands of dollars for something that entirely missed the mark
80% of marketing executives are fed up with content marketing agencies that charge thousands of dollars for ebooks and white papers that don't properly align messaging to the market.
It's not just a matter of cranking out the next slick looking ebook or infographic. What matters is first knowing the real needs, wants, and interests of your prospective future customers. …and it's not always what you think!
To get it right, we interview your potential future customers to KNOW their hot topics, most pressing issues, lexicon, reasons they would buy, and reasons they wouldn't buy from you.  
5-Step Content Marketing Game Plan
Dive deep into your industry
We take a hard look at your message and value proposition in the market, including validation interviews with prospective customers to know why they buy, why they would buy from you, why they won't buy, and where they're looking.
Uncover your story
We craft the message that melds your organization's singular story with the interests and buying motivations of your target audience.
Find your customers
Are they perusing your blog? Or, more likely, scanning LinkedIn, Twitter and trade show expo floors? We'll land on the best channels to tell your unique story.
Create custom content
Once we've nailed down the message and how and where to tell it, our team of writers and creatives will build the right content to lure clients and convince them to buy.
Get the word out - and follow up
With content built for your organization, we'll spread your message through the right channels, from social media to email to broadcast your message, and even AI-enabled follow-up with those who express interest.
Customer Validated Content
attracts, converts and closes new customers.
There are three sides to every story as they say: Your side, their side, and the truth.  The Thirdside approach delivers truth in marketing, marrying what you want to tell the market with what they want to hear and in words they will understand.
Your Side
There is so much you want to tell the market about your products or services. But there are so many competing interests in your company: sales, product, marketing, and the c-suite. Who's right? Who gets to make the call? The loudest voice is not always the rightest voice.
Their Side
The value proposition of your solution may not be what you think it is. It could be a benefit you weren't including, the enablement of a strategic initiative you weren't thinking about. It might be as simple as using the same words your prospects do. We'll go straight to your buying audience to find out.
The Truth
We marry the sides of the story together to provide resonant messaging, compelling content, and actionable advice for your potential customers – and new clients for you.
Content from Thirdside will:
Speak to the needs, wants and interests of your target market.

Use language that is familiar to your audience.
Be true thought leadership and not a bloated solution brochure.
Position your solutions as a viable, if not preferred, option.
Results that speak for themselves
"The way that you start a conversation is by getting the customer to tell you what their problem is, and then at the very end, you tell them what you have. That's how you sell. That should be your approach to content. That's what Thirdside helps us do."
"We discovered terminology that customers wanted that we didn't use. Infusing the right language in our content has made a huge difference. Things change fast, so we validate with Thirdside every 6 months or so."
"Working with Thirdside, we positioned more consistently with how the market was thinking about our solution area. It helped with everything from SEO, to repositioning our the modules of our solution, and to be more competitive."
Actions speak louder than words
Massive Webinar Improvement
Right Message. Right Audience. Righteous Results.
This software vendor's content was too generic. Webinars and ebooks espoused vague and undifferentiated benefits such as efficiency.
We interviewed prospective customers to learn that efficiency was fine, but it was the time it made available for a specific, high-value task – contract negotiations – that was the real value proposition.
Thirdside developed an integrated content marketing program of ebooks + webinars dialed-in to this new content.
Results:

New Message to Reach New Audiences
Good things happen when you tell the audience what they want to hear.
As can tend to happen in engineering-centric companies, product-centric, and speeds-and-feeds content was being blasted to the client's database, with only a handful of downloads.
Thirdside interviewed market stakeholders to learn the hot topics and issues they were interested in, and how the benefits of the client solution could be applied.
We developed wrote, designed and promoted an ebook that melded the needs and interests of the market with the capabilities of our client's solution.
RESULTS:

Inbound Marketing
Align value propositions to actual customer needs
Value propositions at a mobility management company had been skewed by the influence of a couple of large customers. Their needs were not representative of the broader market.

Through validation interviews with prospective customers, we repositioned the solution to address the most pressing needs of the target market as the foundation for new content.

Thirdside provided a turn-key a multi-faceted content and lead generation campaign of ebooks and webinars – strategy, writing, design, and execution.
RESULTS:

Intentional, deliberate content marketing
With Thirdside as your virtual content marketing team, you'll know that every decision is intentional and every piece of content is deliberate, backed by your expertise and our research into your specific sector and distinct audience.